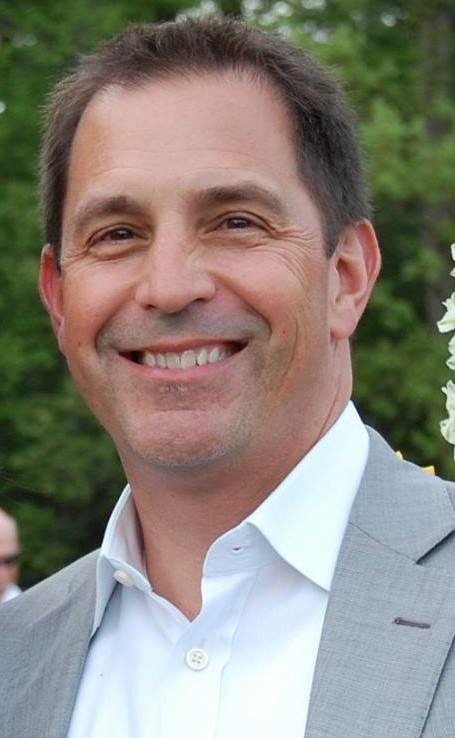 Realtor
|
Sales Associate
Curt Dukeshire brings a strong background and a great set of skills to his position at the company and makes him a natural fit as a real estate professional. To start with, his background has "professional" written all over it. Add to that his personal and business experience as a buyer, seller and investor in real estate ventures, Curt can offer an extensive understanding of the process from the perspective of the consumer, not just as the [...]
Curt Dukeshire brings a strong background and a great set of skills to his position at the company and makes him a natural fit as a real estate professional. To start with, his background has "professional" written all over it. Add to that his personal and business experience as a buyer, seller and investor in real estate ventures, Curt can offer an extensive understanding of the process from the perspective of the consumer, not just as the agent.
A 1989 Graduate of Salve Regina College in Newport Rhode Island with a Major in Finance, Curt began his professional career in the Financial Services industry and for 24 years made a name for himself in the Greater Boston marketplace, working for companies such as State Street Bank & Trust (in their Global Markets Division), Fidelity Investments (in their National Financial Division) and the New York-based investment banking firm of Cowen & Company.
Cowen & Company is an investment banking firm founded in 1918 in New York City. At Cowen & Company, Curt managed the Boston office technology needs and implemented their first local area network and conversion to modern day PC's. He was promoted to run their technology support group in New York City. In that role, Curt was responsible for the technology needs of all departments including trading, investment banking, research and retail brokerage.
Curt moved to Fidelity to join a small startup firm funded to commercialize and sell Fidelity technology. He was initially responsible for technology roll out however Curt's role expanded over time. As a product manager, Curt was responsible for product development, user interface design, vendor relationships and P&L. Curt eventually assumed responsibility for the full business which had grown sales to $30 million per year. He moved into a dedicated sales role to sell Fidelity's correspondent clearing business. Each new correspondent client was a multi-year contractual relationship. In that role, Curt achieved President's club status for beating sales goals five years in a row.
Curt joined State Street at the peak of the 2007 stock market to launch a business line. Within months, the financial crisis took root and the launch of this business division was stopped. To keep from losing Curt, State Street invited Curt to step into sales and business development role for a newly launched product that was marketed to investment managers globally. Curt traveled extensively and in addition to sales, Curt assumed the management of the Top 25 client relationships for another brokerage product as well as sold equity trading products.
Throughout this portion of his career, Curt held positions in technology, business development, product management and institutional sales. In his sales roles, Curt traveled extensively throughout the US as well as to Canada, the United Kingdom as well as several countries in Europe and Asia. Curt worked within numerous brokerage businesses selling a variety of financial investment products and services to banks, investment managers, hedge funds and investment advisors.
Curt presents himself as an educated, intelligent advisor but with comfortable style that makes him very approachable and easy to relate to, regardless of your age or background. It's a rare quality to possess knowledge and confidence and speak with an articulate style while at the same time not coming across as aggressive or off-putting. While Curt is both easy going and extremely affable, he is also focused and hard-working and knows how to develop winning strategies to help you succeed with your goals.
Curt spent a number of summers during high school and college working in residential construction. Real estate investing has always held a strong interest for Curt and he has made real estate a major component of his personal financial investment portfolio. In terms of real estate experience, Curt has bought and sold a number of properties over the years which he acquired for various reasons, whether as long term or short term investments or personal use. Curt invested in his first investment property in Newport Rhode Island while attending college. In 2012 he began investing in single family homes in order to renovate and sell. Curt has bought and sold properties in Framingham, Franklin, Millis, and now has a current renovation project of a single family home underway in Hingham. In 2014, Curt began buying income properties and currently owns a multi-family property in Foxboro and a mixed use property in Scituate.
In addition, Curt has owned properties in Newton, Canton, Cohasset and Hingham. The property in Canton was new construction. One of the homes Curt acquired in Cohasset was a conversion from a two family to a single family home which he oversaw its full transformation (gutting and remodeling inside and out). All of the other properties, Curt was responsible for restoration and improving them to today's living standards. Not something he is apt to tout too loudly but Curt has an exceptional design aesthetic, as evidenced by the most recent sale of a property in his portfolio – a luxury condominium residence in Hingham which sold in 48 hours!
If you're searching for a professional to guide you through the process of buying or selling real estate, whether it's a residence for yourself, a property to enhance and resell, a property to invest in and manage over time or some combination, give Curt a call. We think you'll quickly see how helpful he can be …. And how enjoyable you'll find the experience.
Curt is a member of the National Association of Realtors®, the Massachusetts Association of Realtors® and the Plymouth and South Shore Association of Realtors®
Office Location
763 Country Way
Scituate, MA 02066
Specifications
Languages:
Specialties:
Service Area: