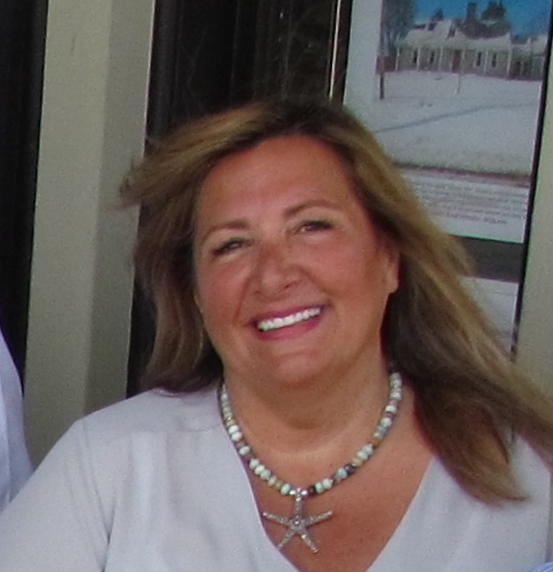 Realtor
|
Sales Associate
Laurie Roth has grown up in the real estate business her entire life – she is a second generation real estate professional in a family that has successfully owned and operated a full service brokerage firm for the past 53 years in the ski resort region of Sugarbush Vermont. From an early age, she observed first-hand the interactions of her parents in helping the countless individuals, families and business clients trade a wide range of property in the Vermont countryside – from starter [...]
Laurie Roth has grown up in the real estate business her entire life – she is a second generation real estate professional in a family that has successfully owned and operated a full service brokerage firm for the past 53 years in the ski resort region of Sugarbush Vermont. From an early age, she observed first-hand the interactions of her parents in helping the countless individuals, families and business clients trade a wide range of property in the Vermont countryside – from starter homes, cabins and vacation getaways to primary homes, land parcels, multi acre estates and farms and grand chalets. Despite coming from such a beautiful part of the country, Laurie is one of those "devoted" South Shore residents who wonder why it took her so long to make this wonderful region "Home" to her family. She and her family relocated to Scituate a few years ago, drawn to the area because of her husband Harry's business interests and to be close to many members of her extended family living in the area.
Laurie's mother continues to run the family brokerage business; her father, now retired, spending his career between the family business as well as his practice as a land surveyor and real estate developer. Even her husband Harry owned and operated a real estate mortgage business for many years before directing his time to his lifelong passion as an antique dealer.
Laurie has a strong background for business. Over the years, Laurie has purchased several investment properties and understands full well the challenges and stress that comes to sellers and buyers in trading real property. Over 30 years ago, Laurie founded her own personal concierge business – Leave It To Laurie – a business that she has enjoyed operating for many years. Specializing in event planning for individuals as well as corporate clients, Laurie is also an accomplished caterer, a Certified Home Stager, and even a hair and make-up specialist (a skill she developed serving her many clients in the catering and event planning fields. In short, she has spent her life in and around businesses that service the "home ownership" industry. Recently, Laurie has assisted some of our clients with a wide range of staging services and the feedback have been extremely positive.
David Drinkwater, President of Grand Gables Realty Group, Inc. has been encouraging Laurie to bring her many talents to the firm and join the team as a real estate professional – David believes that "… Laurie's experience and many talents has proven to be an invaluable resource to the firm's many sellers and buyers. She's a natural fit, AND has undoubtedly become a most accomplished addition to the Grand Gables Team."
Laurie holds the CBR - Certified Buyer Representative designation. She is proud to be a member of the Grand Gables Team and believes that her extensive background in marketing, advertising and her strong attention to detail will bring her a long and prosperous career as a Massachusetts Realtor. Laurie is an active member of the National Association of Realtors®, the Massachusetts Association of Realtors® and the Plymouth and South Shore Association of Realtors®.
Office Location
763 Country Way
Scituate, MA 02066
Specifications
Languages:
Specialties:
Service Area: