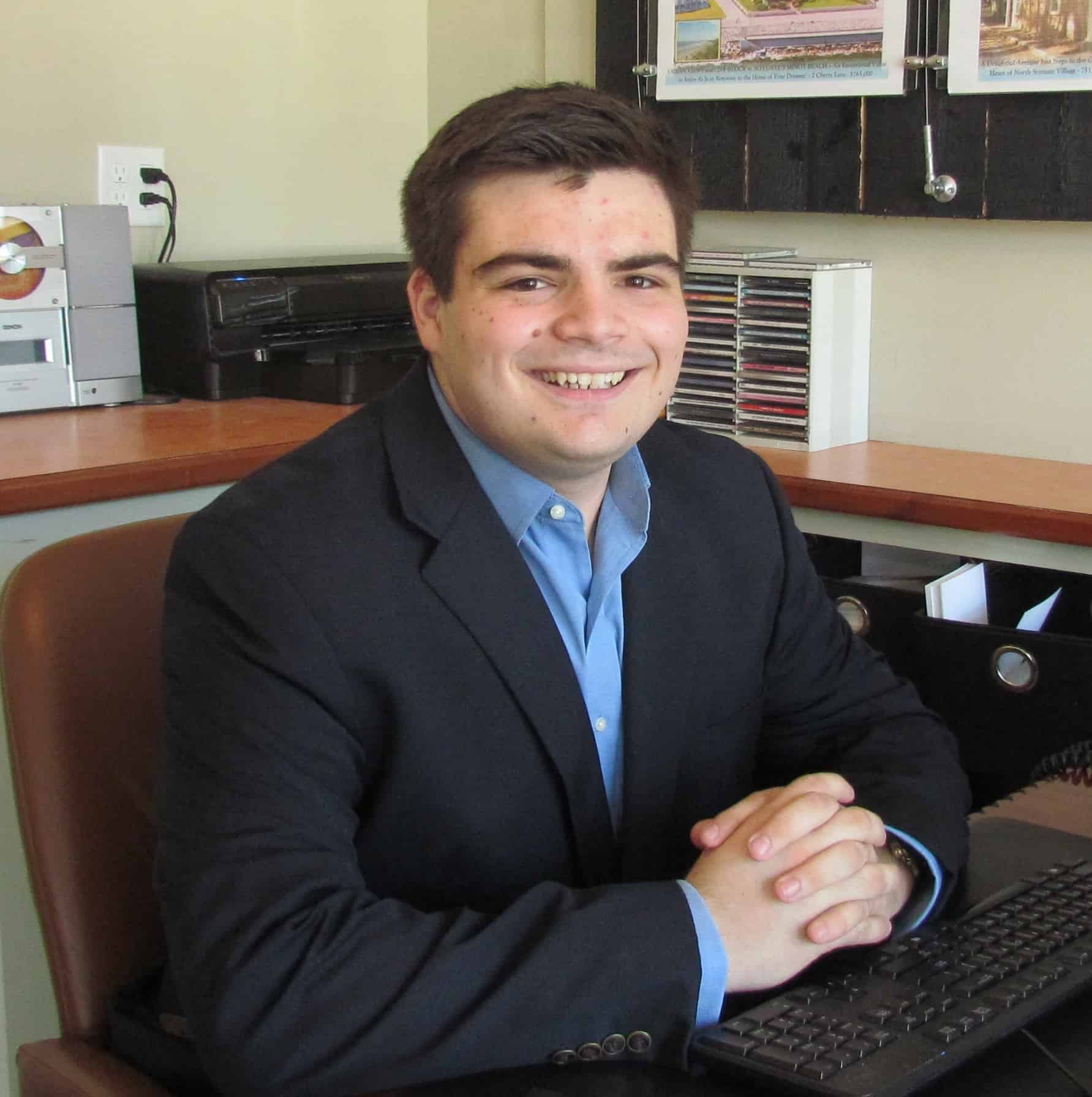 Realtor
|
Sales Associate
Nick Bartlett was immersed in the real estate business from a very early age. He is a third generation real estate professional in a family that has successfully owned and operated a full service brokerage firm for the past 57 years in the ski resort region of Sugarbush, Vermont. From an early age, he observed first-hand the interactions of his grandparents Virginia and John Roth and his parents Harry and Laurie Roth Bartlett in helping countless individuals, families, and business [...]
Nick Bartlett was immersed in the real estate business from a very early age. He is a third generation real estate professional in a family that has successfully owned and operated a full service brokerage firm for the past 57 years in the ski resort region of Sugarbush, Vermont. From an early age, he observed first-hand the interactions of his grandparents Virginia and John Roth and his parents Harry and Laurie Roth Bartlett in helping countless individuals, families, and business clients trade a wide range of property in the Vermont countryside. While living in Vermont, Nick spent many hours after school in his father's mortgage brokerage business absorbing all the information he could so he could go into school the next day and impress his teachers and friends with his knowledge of both the mortgage lending and real estate brokerage industries. Nick's family is now living in Massachusetts so it's no surprise to anyone who knows Nick well that within three weeks of his 18th birthday, he took an exam and received his license as a Massachusetts real estate salesperson.
Nick's grandmother continues to run the family brokerage business; his grandfather, now retired, enjoyed a successful career in both working in the family brokerage business with his wife as well as developing his own business as a registered land surveyor and real estate developer. Nick's mother is currently a proud member of the Grand Gables Team.
Nick has a mind for business and sales. He has learned a lot about sales and sales techniques from his parents and grandparents. He has watched and learned as his family purchased several investment properties, and understands full well the challenges and stress that comes to sellers and buyers in trading real property. Being a member of the Millennial generation, he has grown up surrounded by computer and internet technology and has developed an impressive proficiency in many aspects of technology based communication. Today's Millennials communicate differently than generations past with an almost exclusive focus on internet based emails, social media, texting and imaging. This generation thinks differently than their parents and they have developed their own priorities when participating in the consumer marketplace – from buying a phone or choosing a restaurant to purchasing a home. Understanding the Millennial mindset is paramount to effecting marketing to this group – and who better to have as part of the team than technology, communications and social media savvy Millennial who happens to have lived his whole life around the real estate business! Grand Gables is proud to welcome Nick to the Team. Company president, David Drinkwater points out that "Nick is a great listener and an extremely considerate person who genuinely enjoys helping others. He's a most likeable guy with some great skills and experience that will certainly give him an advantage in helping buyers and sellers maneuver through the home buying and selling process as a member of our Team. We have learned much from him regarding technology."
If you value the importance of working with a local real estate company that offers a solid knowledge of the local communities, in-depth understanding of the local housing inventories, extensive connections, an accomplished track record of success through its hundreds of homes sales, a myriad of satisfied clients and customers and provides a wide range of brokerage services under a Team-Concept that embraces all age groups, then reach out to Nick and the Grand Gables Team today. And yes, Nick can be found on Facebook, LinkedIn, Instagram and Twitter!
Facebook: Nicholas John Bartlett
LinkedIn: Nicholas Bartlett
Instagram: Nick_Bartlett17
Twitter: Noodle8671
Office Location
763 Country Way
Scituate, MA 02066
Specifications
Languages:
Specialties:
Service Area: