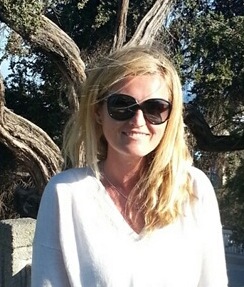 Realtor | Sales Associate Grand Gables Realty Group, Inc
Grand Gables Realty Group, Inc
763 Country Way
Scituate, MA 02066
Email Phone: 781-545-3155 Direct Phone: 781-383-0102

About Zoe
Zoe Murray Lindemuth of Duxbury returns to Grand Gables Realty as a Sales Associate!
Zoe first got her start in real estate when she worked summers at Grand Gables Realty. Realizing that she had a passion for real estate, she immediately got her salesperson license. Zoe's interest for real estate turned to commercial when she worked at the Staubach Company, a market leading commercial real estate firm. Here she learned the ins and outs of the Boston office market space.
Since working at Grand Gables, Zoe has been involved with Grand Gables in over $7million in sales of real estate in the South Shore and Boston area. These transactions have given her extensive knowledge of the real estate market in Duxbury, Cohasset, Hingham, Marshfield, the Pinehills and Boston. Zoe comes from a family with extensive real estate investing and brokerage experience.
Having grown up in Cohasset and attended Tabor Academy, Zoe has an in-depth understanding of South Shore and South Coast real estate. She graduated from Villanova University in 2008 and lived on the Mainline of Philadelphia for four years after graduation while she earned a Masters Degree at Rosemont College and owned children's stores in Bryn Mawr and Philadelphia. At both Tabor and Villanova, Zoe was an avid tennis player. She played number 1 singles at Tabor and made the Division 1 team at Villanova.
Her background is in the business world working for the leading aviation consulting firm in the U.S. Here she became a much sought after consultant where her focus has been on producing high quality, value-add insight for her clients, the largest airports in the country. She has worked on a range of assignments including multiple asset based valuations and airport transactions including work for New York, Boston, Chicago, Miami and Los Angeles. As with real estate, the dynamic that drives the values in the airport industry is location, location, location! Her specialty is forecasting the demand for facilities based on her analysis of the market area's dynamics, especially the health of the local economy, the airport's location compared to competitive alternatives and the prices paid by passengers.
Zoe's strong analytical background will allow her to bring a unique perspective to Grand Gables Realty. With such a strong business background, she will provide the Grand Gables Team and Clients a new look at how analyzing the numbers can help make informed decisions for both the buyers and the sellers. Zoe prides herself on providing a seamless client experience from the first meeting to the closing and beyond. She understands that purchasing and/or selling your home is both an emotional and financial decision and believes that being open and honest with constant communication is key to making sure all parties involved feel comfortable.
Zoe now lives in the coastal community of Duxbury, MA with her husband, baby daughter and chocolate lab. Her husband, Lee, works in the family business, W.B. Mason, running the Cape Cod branch. As a new mom, Zoe is active in Duxbury volunteering with Wicked Good Cause. For the past three years, Zoe and Lee have run in the great Duxbury tradition the July 4 Duxbury Road Race where the proceeds go to DEF (the Duxbury Education Foundation).